Home » Uncategorized
Mayan "Atlantis" Discovered in the Caribbean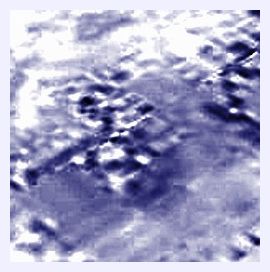 Researchers using satellite images have found what may be an ancient Mayan city. Although nature is capable of making straight lines and geometric patterns (opinions are still divided on Yonaguni which is underwater off Japan), the grid layout suggests it was created by humans. Lying at depths of between 40 and 70 feet, they estimate that this area would have been above sea level 4500-8000
years ago, making it easily the most ancient city discovered in the region.If it proves to be real, perhaps there are stelae down there that can give us clues regarding the year 2012?
As Graham Hancock has been telling us for years (see his book Underworld), given that we know sea levels have risen extensively since the last Ice Age, and that civilisations tend to base themselves by the sea, the place to look for very old artefacts is in the sea. Unfortunately very few archaeologists are looking underwater, perhaps because it is too hard, too expensive and requires additional training and knowledge.